President of the Republic of Malawi Profile
Dr. Lazarus McCarthy Chakwera is the current President of Malawi. He was sworn into office on June 28, 2020 at Malawi Square at Bingu International Convention Centre, Lilongwe.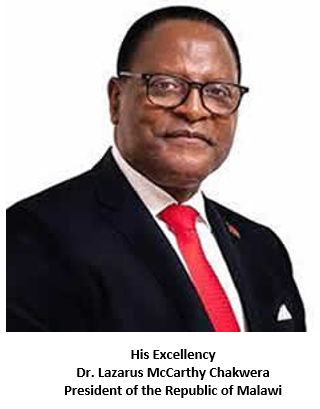 Before joining frontline politics, Chakwera was President of the Malawi Assemblies of God from 1989 until he resigned on May 14, 2013 to contest in the 2014 General Elections as a presidential candidate for the Malawi Congress party. That presidential election was marred by irregularities forcing the Electoral Commission to petition the High Court for permission to conduct a manual audit of the ballots.
Read More
About Office of President and Cabinet
The president of the Republic of Malawi is the head of state and head of government of Malawi. The president leads the executive branch of the government of Malawi and is the commander-in chief of the Malawian Defence Force.
An effective and efficient public service that facilitates the realization of national aspirations.
President Chakwera applauded the Vice-President and taskforce for excellent report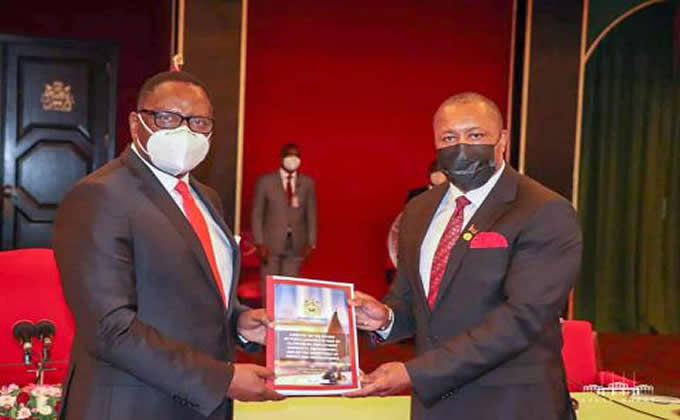 President Dr Lazarus McCarthy Chakwera has commended Vice-President Dr Saulos Klaus Chilima and the Public Sector Systems Review Taskforce for producing a recommendation report before the 90-day deadline.
Presidential Press Secretary Brian Banda said through a media release that the President received the Report at Kamuzu Palace in Lilongwe on 21
st
May 2021.
"President Chakwera applauded the Vice-President and his team for producing an excellent report before the 90-day deadline the President had set back in February.
"The President also committed to study the full report and use it to give further direction on engaging the public and other stakeholders in the actions outlined in the report's .....Read More